Description
Dreams of the spider woman was published to accompany the exhibition of the same name held at Larivière Foundation, Latin American photography, to be inaugurated on November 15 and which ran until March 15, 2023.
The catalogue opens with a foreword by Argentine writer Alan Pauls: his multi-faceted analysis recalls that well before it inspired the name of this exhibition, Manuel Puig's fictional work The kiss of the spider woman was a seminal novel of the 70s. Its long shadow arches over the powerful images in the photographs, for the central themes of both book and exhibition turn on political violence, the role of women in society, and sexual identity, issues that left an indelible mark on the period running from the '60s to the '80s throughout the region.
All the photos displayed are accompanied by information about their author, the year they were taken and other specific details. However, the sheer breadth of the themes covered, the range of photographers and their aesthetic styles, demanded a visual format capable of facilitating understanding, of fostering an intuitive closeness and enabling an intellectual reading. The photos in this exhibition have thus been organized into twelve series, based upon specific selection criteria. This has made it possible to encompass a visual memoir that is breathtaking in its diversity and technique, an intensely personal witness account of a specific time chronicled by a vast number of photographers, some known and some not, and some even lacking in any biographical data. They have made it their business to explore, document and denounce historical events and the minutiae of daily life in the "Country of Bloodthirsty Wonders that is Latin America", as Pauls puts it in his prologue.
The curator of this collection is Alexis Fabry, an expert in Latin American photography and co-founder of Ediciones Toluca.
Product Details
Weight

1.90 kg

Width

30.00 cm

Height

24.00 cm

Depth

3.00 cm

ISBN

978-987-4460-19-6

Language

Bilingual ( Spanish / English )

Photography

Color, Black & white

Pags

304
Facundo de Zuviría, Argentina (born in 1954)
Kiss of the Spider Woman, 2020
Cyanotype. 25 × 20 cm
María Eugenia Haya (Marucha), Cuba (1944-1991)
Cecilia at the Lyceum, La Habana, 1982
Gelatin silver print. Vintage print. 35,9 × 24,2 cm
Nair Benedicto, Brasil (born in 1940)
Carnival in Rio, 1980
Vintage chromogenic print. 8,8 × 13 cm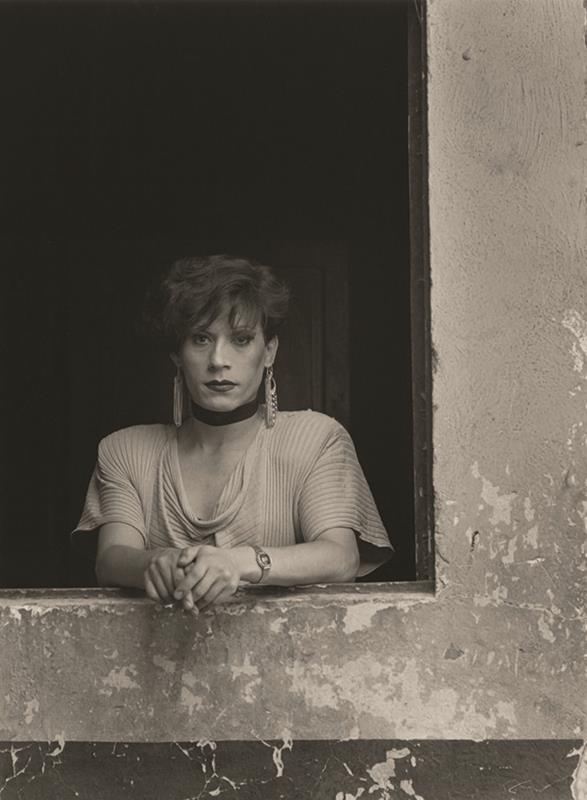 Paz Errázuriz, Chile (born in 1944)
Evelyn, Santiago de Chile, 1983
Gelatin silver print. Vintage print. 31,6 × 25,3 cm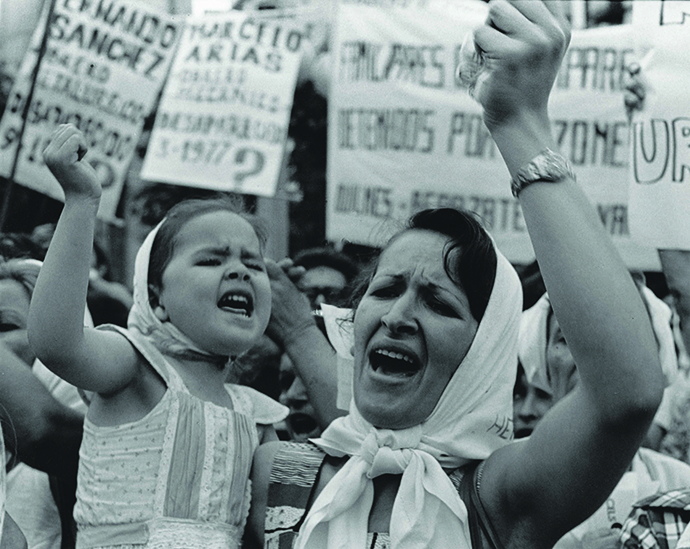 Adriana Lestido, Argentina (born in 1955)
Mother and daughter of the Plaza de Mayo, Buenos Aires, 1982
Gelatin silver print. Vintage print. 21,2 × 26,2 cm
Guadalupe Sobarzo, México (born in 1954)
Untitled, 1977-1978
Mimeograph colored by the artist. 14,5 × 32,3 cm
Nereo López, Colombia (1920-2015)
La Modelo penitentiary, Bogotá, 1960
Gelatin silver print. Vintage print. 24,6 × 19,3 cm
Antonio Saggese, Brasil (born in 1950)
Mechanics of desire, 1985
Vintage chromogenic print. 20,3 × 25,4 cm