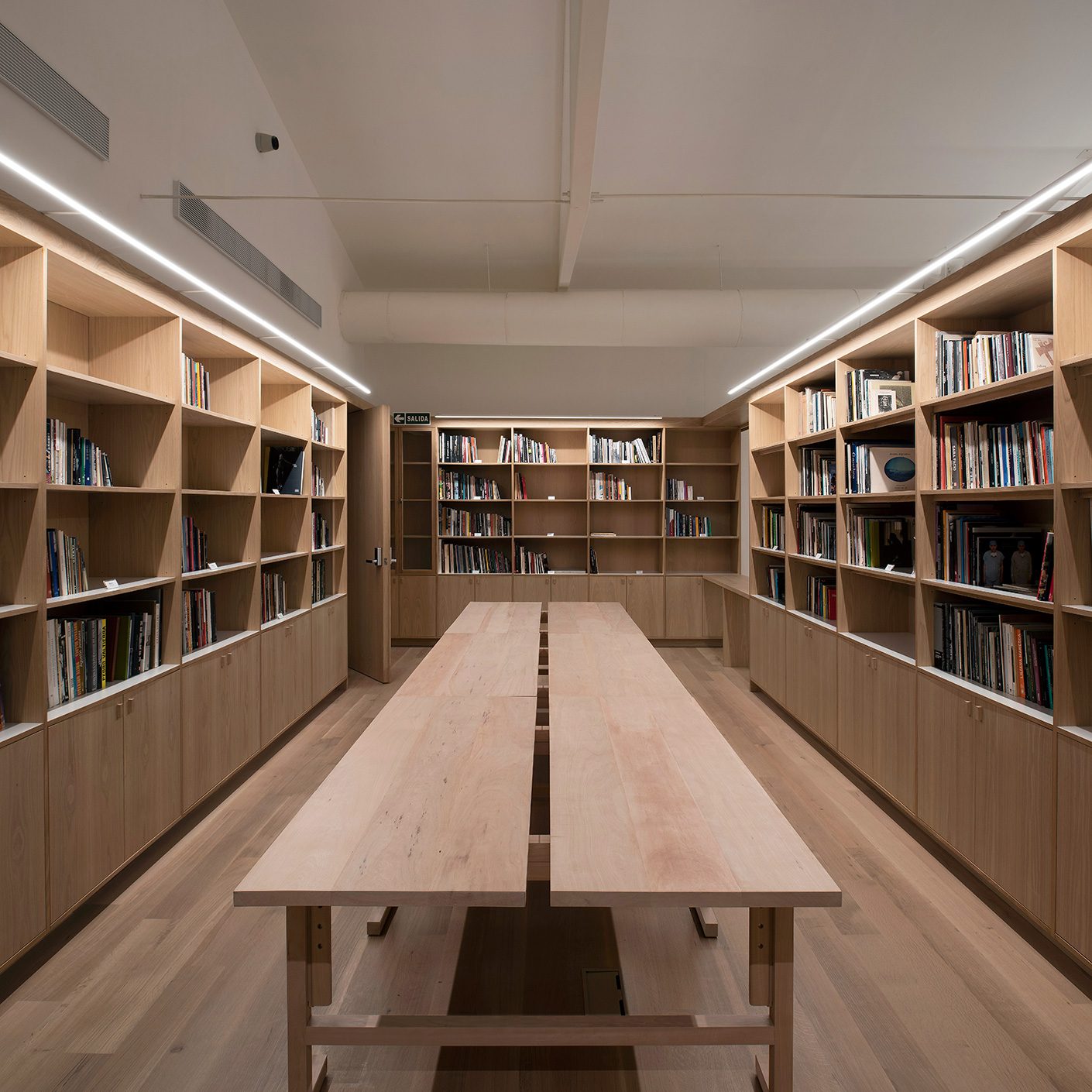 The library belonging to the Fundación Larivière. Fotografía Latinoamericana houses over eight hundred works dedicated to the art of photography.
These include catalogues, art criticism and theory, literary publications, magazines and periodicals, photobooks and albums. Some of the works within these categories qualify as "special" because of their publication date, or because they are out of print, for instance. These are stored in customized boxes to protect them from dust and humidity.
Like the works in the Collection, the library is organized by country: Argentina, Bolivia, Brazil, Chile, Colombia, Costa Rica, Cuba, Ecuador, Guatemala, Mexico, Panama, Paraguay, Peru, Uruguay and Venezuela. There are two more categories covering publications that are not about a single country, such as catalogues for a collective show, for instance, "Latin America", or "International".
Thanks to a full and comprehensive database, information can be located by title, subject, kind of publication, author and origin.
The library is housed in a large room furnished with wooden modules divided into shelves and racks where the works are stored. Some of these divisions have glass or wooden doors to protect special publications. The idea is for the library, which has artificial lighting, to eventually function as a reading room.