Photography
Description
In the last four years, photographer Juan Travnik has been exploring Buenos Aires and has created a set of new photographs. Stains on the walls, patches, cross-outs, unreadable texts, traces of what was removed or replaced, and the natural wear and tear of time, create a series of layers that, like sediment, construct the possibility of an approach that culminates in images of mysterious ambiguity and multiple interpretations.
Taken between 2019 and 2023, the photographs in "Materia" engage in a dialogue with his previous work, maintaining the same commitment to the use of direct photography but now incorporating new digital technologies, resulting in originals with chromogenic paper prints.
The book accompanies the homonymous exhibition, which will be presented at Fundación Larivière Fotografía Latinoamericana starting from September 5th, 2023, curated by Alexis Fabry.
Pre-sale. Availability will be informed from November 15th
Product Details
Width

24.00 cm

Height

24.00 cm

ISBN

978-987-4460-22-6

Language

Bilingual ( Spanish / English )

Photography

Color

Pags

112

Country

Argentina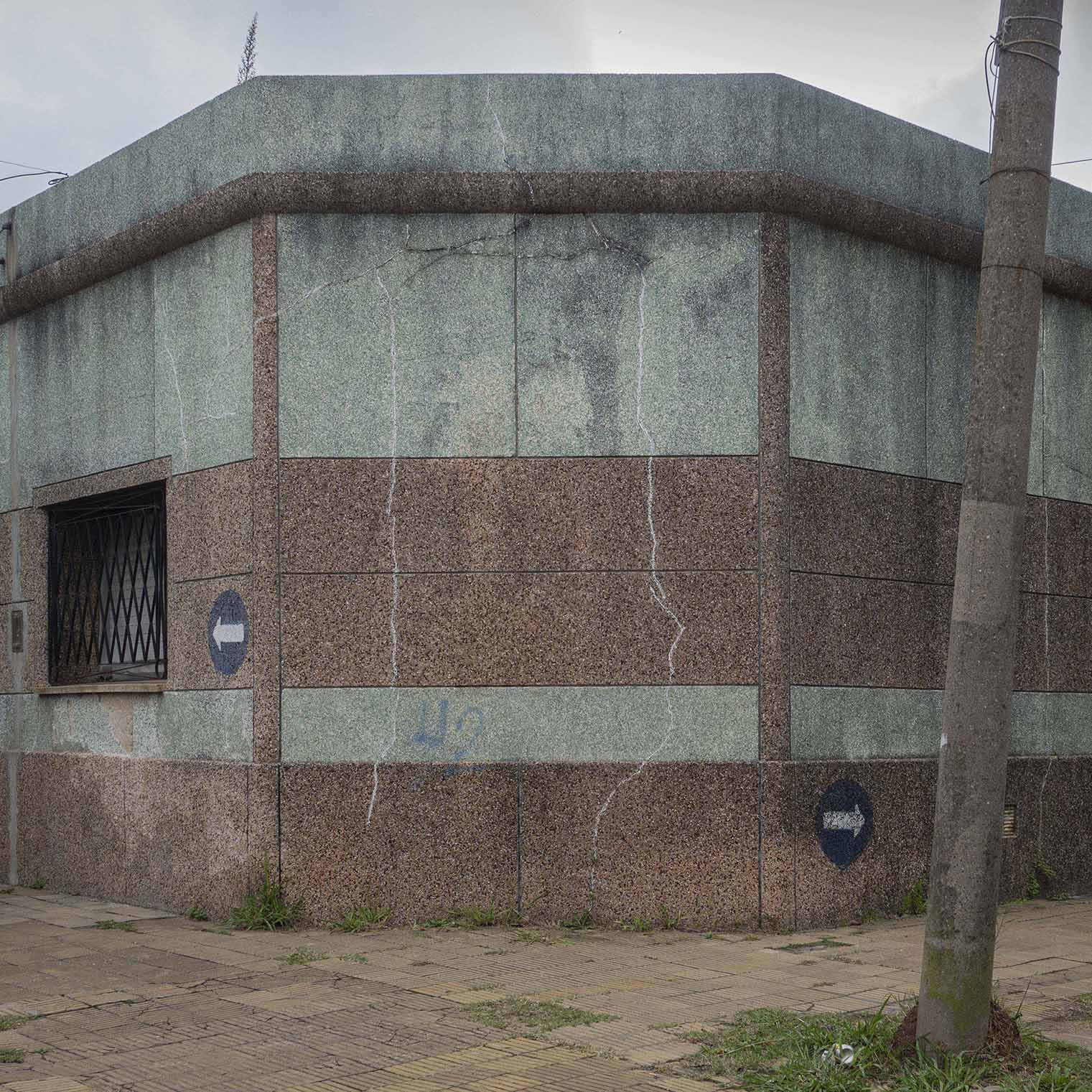 "From its contemporary standing, this series evokes, as if on the horizon, certain previous images of Travnik's, groups of photographs that radiate light and somehow come to inhabit these new works. His previous production, largely in black-and-white, confirms, in the light of these photos, that it is the same eye looking at the city". Natalia Fortuny