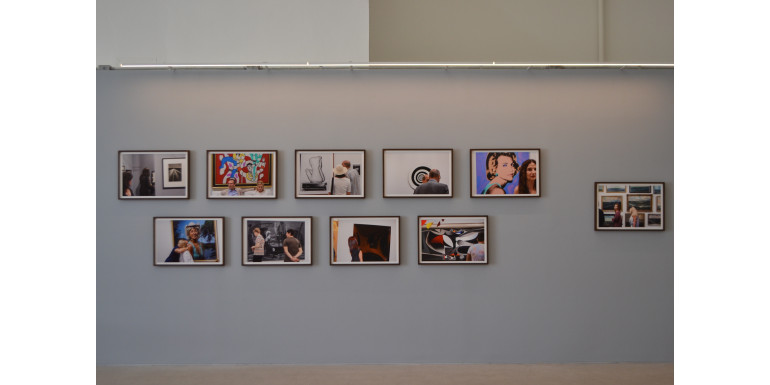 Curtor: Lara Marmor
Artists: Bruno Dubner, Alberto Goldenstein, Alejandro Kuropatwa and Guillermo Ueno
Artistic collaboration: Karina Peisajovich
Bruno Dubner, Alejandro Kuropatwa y Guillermo Ueno were invited to take part in their capacity as leading referents in the discussion group run by Alberto Goldenstein, a master of contemporary photography in Argentina.
Both Goldenstein's craft and his teaching methodology, in addition to his approach to curating, have given rise to new ways of understanding and perceiving photography. He marked a difference with what was happening at the time, as he found a unique way of capturing the present and its most pressing needs. Driven by his compulsion to create, he brought about a profound change in the world of photography, thanks to his artistic style, the workshops he held and the importance he gave to the Photogallery at the Centro Cultural Ricardo Rojas.
La sed, thirst, had its origins in the question about how artists develop a relationship with their context over time. However, this is not merely an attempt to revisit history, but rather a deliberate move to dive deep into a problem that has besieged those involved for many decades: the language of photography.
Thirst is an instinctive, vital need and implies desire; La sed is also the place where we gain insight into the decisions underpinning the works of a group of key photographers whose contributions play out on the stage of contemporary life. They may belong to different generations, and thus face different challenges, but they all reveal the search for questions and answers which broaden the arch and add a unique view of how this medium should be understood.