Texts
Description
Patagonia, a vast region at the tip of the South American continent, is one of the last truly wild places on this planet. Known as "the uttermost part of the earth" Patagonia's isolation, fierce and tempestuous winds, and harsh terrain have helped to preserve the natural beauty of this remote and untamed land.
From the impenetrable Chilean rainforests and fjord-lands, to Argentina's vast eastern desert plateaus, from the largest ice-fields outside of the polar regions, to some of the most majestic peaks in the world, Patagonia continues to be one of the last great frontiers in today's shrinking world.
Product Details
Weight

2.50 kg

Width

24.00 cm

Height

31.00 cm

Depth

4.00 cm

ISBN

978-987-4460-20-2

Language

Bilingual ( Spanish / English )

Photographs

Color

Pags

300
Autumn extends its mantle of colours across estancia El Cóndor in Santa Cruz province. The estancia has 40,000 hectares of which 13,000 are Southern beech forests. It lies along the shores of San Martín lake and it may take this gaucho a week's ride to check its fences along the border with Chile. Lake San Martín crosses over into Chile where it is called O'Higgins, like the glacier that feeds its waters with run-off from the Southern Patagonian Ice-field.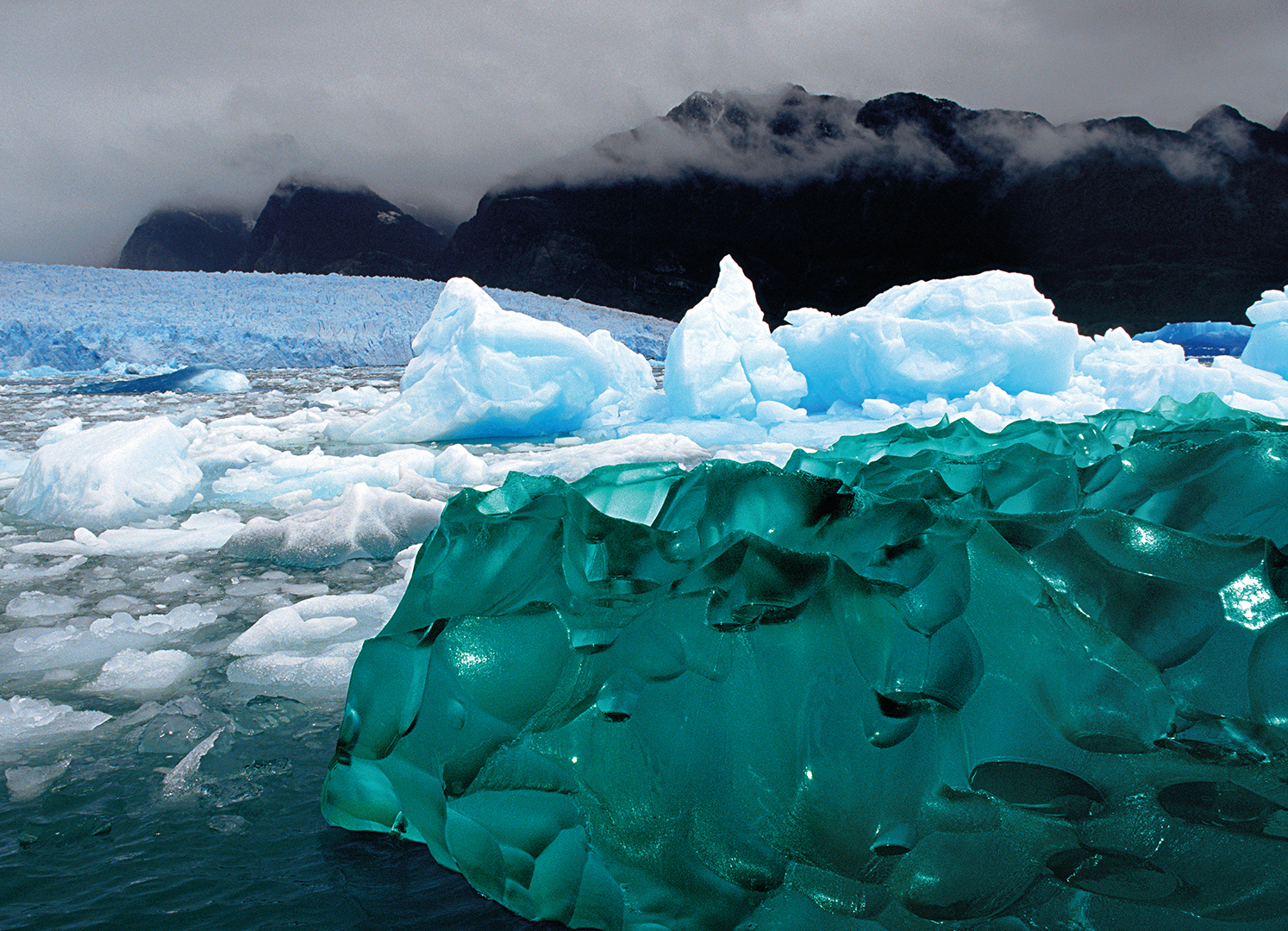 The San Rafael Glacier in Chile flows west from the Northern Patagonian Icefield, which is 4200 km2 in size and is made up of 28 glaciers. The glacier is 760 km2, big and the ice at its center is believed to be as thick as 300 meters. It falls from almost 3,000 m right down to sea level. Driven by gravity it is one of the fastest flowing glaciers in the world, moving at a speed of 17 meters a day. Its calving ice-cliff is 3 km long and up to 70 meters high and spews out ice-bergs in the most incredible shades of green and turquoise. The San Rafael glacier and lagoon are a UNESCO biosphere reserve and a national park.

Estancia Laguna Amarga, Torres del Paine, Chile
A Humpback whale in the Magellan Strait.

Estancia Menelik, has 10,000 hectares and lies in a very wild and empty corner of Patagonia. It borders the scarcely visited and little known Perito Moreno national park in Santa Cruz province. In winter the sheep are rounded up and marched single-file across the mountain ridges where the snow is less high and still passable.
Lake San Martín, Santa Cruz